Wooden houses and rest house "Penkios gulbes"
Partneris
Member since 2014 year
Updated 14 April, 2022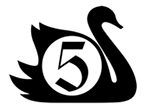 Wooden houses for rent "Penkios gulbes"
New wooden houses with all the amenities for rent in the central part of the resort. To the sea 500 m.
Gulbiu st. 5 and Gulbiu st. 7
We offer a 4-seater, 5-seater, 6-seater (two room) wooden houses. There is mini kitchen, shower, toilet. Each house has its own patio with patio furniture. For your convenience there is an outdoor barbeque area, swings for children, free parking.
Price without bed linens.
Please reserve rooms in advance
Information for inquiries and registration:
Gulbiu street 5: +370 683 13132 Simona
Guest house "Penkios gulbės"
Inquiry to the service provider
Contacts and information
Address

Gulbių g. 5, Sventoji (Palanga), Lithuania Map

We speak

Lithuanian, English, Russian

Phone no.

+370 683 13132

Website

Facebook

Open

May, June, July, August, September

Minimum stay

high season – 2 nights. Minimum booking time only applies to advance bookings
Facilities

Separate entrance from the outside

Refrigerator without freezer compartment

Possibility for disabled travellers
Approximate distances
Approximate distances

Nearest Cafe (restaurant)

~

500 m
Number of rooms / capacity
Number of rooms

5

Number of rooms per room

2 rooms

Rooms

quadruples, for 5 persons
Price per room per night
Low season

Low season

August 21 - June 18

i

High season

High season

June 19 - August 20

i

from 20 to 50 € per night
from 40 to 80 € per night
Price per room per night

negotiable price
The price does not include Local Municipality tax ("pillow tax") - 1 EUR per person per night (no tax for children under 18 years old)
Bank Account Number (IBAN)

LT73 7300 0101 1729 6380

Beneficiary

Algirdas Sungaila

Bank

Swedbank AB SWIFT: HABALT22

Bank address

Konstitucijos pr. 20A, Vilnius

Booking is confirmed after deposit – 50% of the total price

Advance payment can be paid

by bank transfer
cash


Advance payment must be paid right after the agreement

Free booking cancellation

6 weeks before arrival (later the payment is non-refundable)

Remaining payment must be paid

at check-in in cash or by bank transfer

In case of shortening the period of stay, the payment is non-refundable
Policies
Check-in

from 14:00

Check-out

to 11:00

No smoking inside

Accommodation with pets

allowed by prior arrangement (extra charge)

For parties

not for rent

Minimum stay

high season – 2 nights. Minimum booking time only applies to advance bookings
View larger map // Navigate to Gulbių g. 5, Sventoji (Palanga), Lithuania