Angleras.lt. Rooms in holiday cottages in Sventoji
Partneris
Member since 2008 year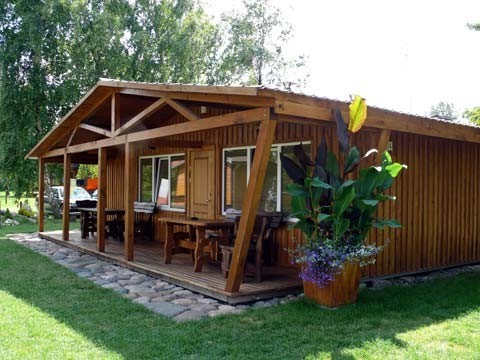 Updated 12 May, 2023
All amenities: TV, toilet, shower, kitchen, refrigerator, dishes, parking, cozy atmosphere, terraces, outdoor furniture, close to the sea and everything else you need for a comfortable rest.
Shower and kitchen is in the same house, but it is common for four rooms of the house.
Rooms are 2, 3 or 5 bedded.
We also offer a separate two or four-bedded house with all the amenities.
We are located near the "Monkey bridge.
For more information, please contact by telephone.
Orders are accepted in advance.
Inquiry to the service provider
Contacts and information
Address

Pylimo g. 24, Sventoji (Palanga), Lithuania Map

We speak

Lithuanian, Latvian, English, Russian, German, Polish

Phone no.

+370 693 21000 (LT, LV, RU, PL); +370 614 50602 (EN, DE)

Website

Facebook

Open

June, July, August, September

Minimum stay

1 nights
Facilities

Separate entrance from the outside

in some rooms

Shower and WC

in some rooms

Terrace / Balcony

in every per room

Kitchen private

in some rooms

Refrigerator without freezer compartment

in every per room

Microwave oven

in some rooms

Wireless internet (Wi-Fi)

in some rooms

Double bed

in every per room

Some of the rooms have kitchen

Transfer to/from nearest airport

Tourist groups accommodation
Approximate distances
Approximate distances

Nearest Cafe (restaurant)

~

100 m
Number of rooms / capacity
Number of rooms

6

Number of rooms in the holiday cottage

one-room, two-room, three-room, four-room

Max. number of persons in the holiday cottage

14

Available number of guests

16
Price per holiday cottage per night
High season

High season

June 25 - September 1

i

Low season

Low season

September 2 - June 24

i

from 20 to 60 € per night
from 10 to 35 € per night
Price per holiday cottage per night

negotiable price
The price does not include Local Municipality tax ("pillow tax") - 1 EUR per person per night (no tax for children under 18 years old)
Bank Account Number (IBAN)

LT81 7300 0101 3770 9983

Bank

Swedbank AB SWIFT: HABALT22

Bank address

Konstitucijos pr. 20A, Vilnius

Booking is confirmed after deposit – 100% of the total price

Advance payment can be paid

by bank transfer
cash
by money transfer via post


Advance payment must be paid in 1 day after the agreement

Free booking cancellation

2 weeks before arrival (later the payment is non-refundable)

Remaining payment must be paid

at check-in in cash

In case of shortening the period of stay, the payment is non-refundable

We issue invoices to companies

Yes
Policies
Check-in

from 13:00

Check-out

to 11:00

Quiet time

from 22:00 to 08:00

No smoking inside

Accommodation with pets

allowed by prior arrangement

Minimum stay

1 nights
View larger map // Navigate to Pylimo g. 24, Sventoji (Palanga), Lithuania