Holiday in Pervalka "Family villa" - house rental and apartment rental
Partneris
Member since 2008 year
Updated 18 September, 2023
50% DISCOUNT!
Updated 10:16, 22 September, 2023
"Family villa" for holiday in Pervalka - Lithuanian seaside resort in the most beautiful place of Lithuania - Curonian spit near Curonian lagoo.
6 acre enclosed territory of the villa has parking places, a garden with barbecue places, children's playground (swings, sand box).
"Ramune" two-bedroom apartment in fisherman's house. 50 sqm. Up to 5 persons
Modern two-story apartment for rent in ethnographic fisherman's house.
The first floor of the apartment contains: porch, kitchen, dining and living area with TV, wireless internet, air conditioning, oven, sofa bed. The kitchen has an electric hob and oven, electric kettle, microwave oven, refrigerator, dishwasher, crockery and cutlery. The bathroom has a WC, sink, shower, washing machine, hair dryer.
The second floor of the apartment contains two cozy bedrooms. One bedroom has a double bed, the other - two single beds. The bedrooms have wardrobes. One bedroom has a beautiful Couronian lagoon view.
Availability calendar
available
booked
closed
Calendar updated – 2023-09-25 15:22
Four-bedroom villa with a sauna "Rokas house" for up to 9 persons. 120 sqm.
4 bedrooms with air conditioning, TV;
Kitchen - dining room;
3 bathrooms;
Terrace, balcony;
Sauna with a sitting room and a fireplace;
Laundry room (washing machine, tumble dryer, iron, ironing board);
Wireless internet (Wi-Fi).
In the courtyard: separate entrance to the yard and parking spaces, outdoor furniture, grill, children's playground.
Availability calendar
available
booked
closed
Calendar updated – 2023-09-25 15:22
Inquiry to the service provider
Contacts and information
Address

Pervalkos g. 10a, Pervalkos g. 10-2, Pervalka, Lithuania Map

Phone no.

+370 686 85383

Website

Open

all Year Round
Facilities

Separate entrance from the outside

Refrigerator with freezer compartment

Wireless internet (Wi-Fi)
Approximate distances
Max. number of persons in the house

9
Price per house / cottage per night
High season

High season

June 1 - August 31

i

Low season

Low season

September 1 - May 31

i

from 200 € per night
from 170 to 250 € per night
View larger map // Navigate to Pervalkos g. 10a, Pervalkos g. 10-2, Pervalka, Lithuania
Entertainment and services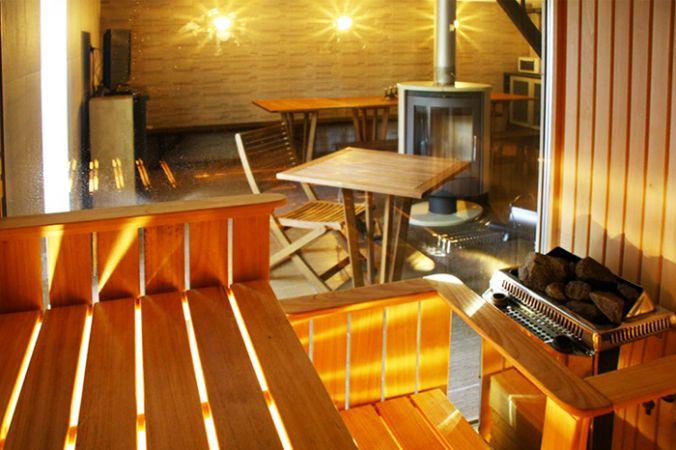 Bathhouse in Pervalka
Pervalkos g. 10a, Pervalkos g. 10-2