"Villa Vanilla" - modernly furnished rooms with all amenities for rent in Karkle. 2 swimming pools, just 250 meters to the sea!
Partneris
Member since 2014 year
Updated 10 August, 2022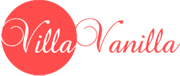 Till June 24 double room 40 EUR, triple room 50 EUR, quadruple - 60 EUR!
Karklė - ethnographic village on the coast of the Baltic sea in Klaipeda district, in the Seaside Regional Park. There is an ethno-cultural park, perfect wide sandy beaches and a picturesque nature.
"Villa Vanilla" - a new guest house (built in 2014) just 250 meters to the beach
The villa offers you 5 comfortable rooms with modern equipment and comfortable furniture. All the rooms have private kitchenettes, shower and toilet, TV. For your convenience, there is a spacious parking near the house. There are 2 swimming pools: 1 for kids and 1 for adults.
Room rental rates:
May 1 - June 24
August 24 - October 1
June 24 - August 24
Double standard room
40 - 60 EUR
60 - 90 EUR
Triple standard room
Quadruple standard room
Amenities:
Every room has:
A separate entrance;
Shower and WC;
Refrigerator;
Electric stove;
Microwave oven;
Electric kettle;
Crockery;
Cutlery;
Wireless internet;
TV;
Cable SAT / TV;
Beddings;
Towels;
Hair dryer.
For a common use:
Washing machine;
Ironing board;
Iron;
Grill;
Firewood;
A flammable liquid;
Bikes.
Backyard:
Car parking places;
Childrens playground;
Pergola;
Grill;
Outdoor swimming pool.
Availability calendar
available
booked
closed

Calendar updated – 2022-08-10 16:21
Inquiry to the service provider
Contacts and information
Address

Placio g. 54a, Karkle, Lithuania Map

We speak

Lithuanian, Russian, Polish, Italian

Phone no.

+370 639 08190 (LT, RU, PL, IT)

Viber phone number

+370 639 08190

Whatsapp phone number

+370 639 08190

Website

Open

all Year Round

Minimum stay

2 nights
Facilities

Separate entrance from the outside

Shower and WC

in every per room

Kitchen private

in every per room

Mini kitchenette

in every per room

Refrigerator with freezer compartment

in every per room

Microwave oven

in every per room

Wireless internet (Wi-Fi)

in every per room

Cable / SAT TV

in every per room

Mosquito nets

in every per room

Double bed

in every per room

Hair dryer

in every per room

Clothes dryer

in every per room

Wireless Internet (Wi-Fi)
Approximate distances
Approximate distances

Nearest Cafe (restaurant)

~

100 m

Seaside bicycle path

~

20 m

Lithuanian Sea Museum

~

23 km
Number of rooms / capacity
Number of rooms

5

Rooms

doubles, triples, quadruples

Available number of guests

15
Price per room per night
High season

High season

Low season

Low season

from 65 to 90 € per night
from 40 to 60 € per night
Advance payment must be paid right after the agreement
Policies
Check-in

from 16:00

Check-out

to 12:00

Quiet time

from 23:00 to 08:00

No smoking inside

Accommodation with pets

allowed by prior arrangement

Minimum stay

2 nights
View larger map // Navigate to Placio g. 54a, Karkle, Lithuania
Svečių namai "Villa Vanilla" guests ratings
This place was rated by 12 guests:
Overall rating

5.0 / 5

Value for money

5.0 / 5

Service culture

5.0 / 5

Cleanliness, tidiness

5.0 / 5

Comfort of the rooms

5.0 / 5

Environment, surroundings

5.0 / 5

Location

4.8 / 5
Guests recommend this place for:
For families with younger children (under 7 years)

10 holidaymakers

Families with older children (7 years and older)

1 holidaymakers

For romantic vacation

1 holidaymakers
Guests recommend these activities in Karkle:
Quiet rest

12 holidaymakers

Spending time on the beach

7 holidaymakers

Riding a bicycle

7 holidaymakers

Sport activities

3 holidaymakers

Visiting cafes, restaurants, bars

2 holidaymakers

Visiting points of interest (museums, natural monuments, historical places of the town and etc.)

2 holidaymakers

Visiting events / festivals / concerts / shows

1 holidaymakers