Apartments "Aura Nida" in Nida, in Curonian Spit near the Baltic sea
Partneris
Member since 2019 year
Updated 09 September, 2023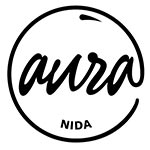 Aura Nida is located in the Vasaros Takas apartment complex overlooking pine forest, next to the Baltic sea. The apartment is decorated in light, natural style with a lot of wood elements throughout. The space is ideal for two adults and two children. Nida town centre is 1.3km awat and Baltic sea is 200 metres away.
The 60 square meter apartment contains:
* A living room (comfortably sleeps two), terrace and a kitchen / bar area
* A bedroom with a balcony (comfortably sleeps two)
* A bathroom
This is a non-smoking apartment. We allow pets for an extra charge.
Amenities:
* Secure entrance
* Alarm system
* Climate control system
* A/C
* TVs with digital Gala TV
* Wi-Fi
* Bed 180x200cm
* Terrace with outdoor furniture
* Washer+dryer
* Hair dryer
* Heated towel rack
* Full size wardrobe
* Sofa bed 160x200
* Fridge and freezer
* Dishwasher
* Hob
* Oven
* Microwave
* Kettle
* Toaster
There is also electric grill, sandwitch toaster.
In addition, free of charge:
* Towels
* One reserved parking space
* Bicycles
* Beach tennis equipment: net, balls, rackets;
* Child's bed
* Feeding chair
* Nordic walking poles
* Mineral water (on the day of arrival)
A one-time cleaning fee - 70 EUR
Availability calendar
available
booked
closed

Calendar updated – 2023-09-02 08:20
Inquiry to the service provider
Contacts and information
Address

Nidos-Smiltynės pl. 7–7, Nida, Lithuania Map

We speak

Lithuanian, English, Russian

Phone no.

+370 618 49322 (LT, EN, RU); +370 699 09361 (LT, EN, RU)

Viber phone number

+370 618 49322

Facebook Messenger

Website

Facebook

Open

all Year Round

Minimum stay

high season – 6 nights
low season – 2 nights
Facilities

Separate entrance from the outside

Refrigerator with freezer compartment

Wireless internet (Wi-Fi)

View to the forest / pine forest

Bicycle trailers for children (free)
Approximate distances
Approximate distances

Nearest Cafe (restaurant)

~

10 m

Nearest bankomat

~

1.77 km

Seaside bicycle path

~

20 m

Nida TIC (Tourist Information Center)

~

1.85 km

Nagliu nature reserve, cognitive path

~

16 km

Herons and cormorants colony

~

26 km

Wooden Sculptures Exposition "The Hill Of Witches"

~

27 km

Lithuanian Sea Museum

~

49 km

Nida bus station

~

1.87 km

Klaipeda bus station

~

51 km

Klaipeda Railway Station

~

52 km

New ferry terminal

~

46 km

Old ferry terminal

~

47 km
Number of rooms / capacity
Number of rooms

1

Number of rooms in the apartment

2 rooms

Max. number of persons in the apartment

4

Area

60 m²

On which floor

second floor

Available number of guests

4
Price per apartment per night
High season

High season

June 1 - August 31

i

Low season

Low season

September 1 - May 31

i

New Year

New Year

December 24 - January 6

i

from 200 to 300 € per night
from 150 to 200 € per night
from 200 to 250 € per night
Bank Account Number (IBAN)

LT09 7180 3000 3446 7700

Bank

AB Šiaulių bankas SWIFT: CBSBLT26

Booking is confirmed after deposit – 50% of the total price

Advance payment can be paid

by bank transfer


Advance payment must be paid in 3 days after the agreement

Free booking cancellation

unavailable

Remaining payment must be paid

at check-in by bank transfer

In case of shortening the period of stay, the payment is non-refundable

We issue invoices to companies

Yes
Policies
Check-in

from 16:00

Check-out

to 11:00

Quiet time

from 23:00 to 06:00

No smoking inside

Accommodation with pets

allowed (extra charge - 10 € - per night)

For parties

not for rent

Minimum stay

high season – 6 nights
low season – 2 nights
View larger map // Navigate to Nidos-Smiltynės pl. 7–7, Nida, Lithuania