Room for rent in Nida, Curonian Spit in Lithuania
Partneris
Member since 2010 year
Updated 03 October, 2022
Room for rent in Nida. In the other room lives the owner of the apartment.
There are 2 or 3 sleeping places (a double bed and an armchair, which transforms into single bed), balcony, table, TV. Separate WC and shower. There is a mini kitchen in the room: refrigerator, microwave owen, electric kettle. You can also use a common kitchen if needed.
Contacts and information
Address

Taikos g. 14, Nida, Lithuania Map

Phone no.

+370 681 46229

Open

July, August, September
Facilities

Refrigerator without freezer compartment
Approximate distances
Number of rooms / capacity
Number of rooms

1

Number of rooms in the apartment

1 room

Max. number of persons in the apartment

3

Available number of guests

3
Price per apartment per night
High season
High season
from 20 to 70 € per night
Bank Account Number (IBAN)

LT31 7300 0100 0822 3255

Bank

Swedbank AB SWIFT: HABALT22

Bank address

Konstitucijos pr. 20A, Vilnius

Advance payment must be paid right after the agreement
View larger map // Navigate to Taikos g. 14, Nida, Lithuania
Other recommended places in in Nida
Villa "Vijune"
Taikos g. 45b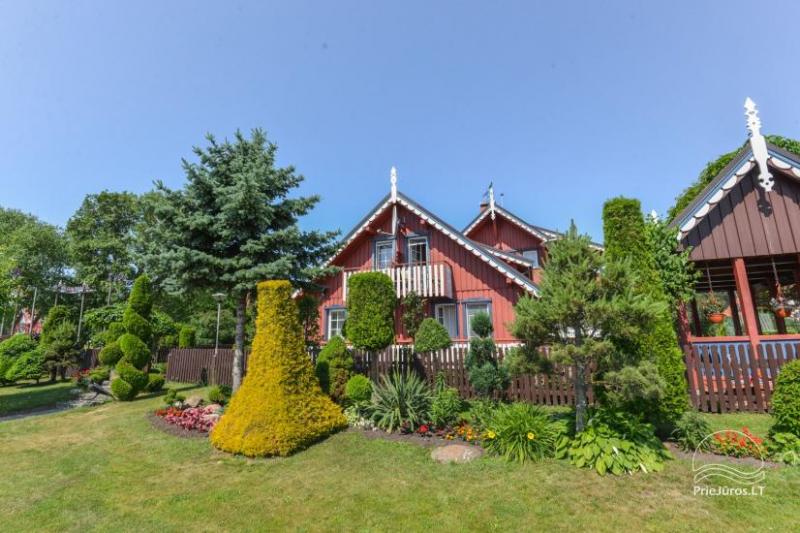 Rest House in Nida "Villa Elvyra"
Purvynės g. 2